Professional Rug Cleaning
Steps to expertly cleaned Oriental and area rugs: We'll pick the rug up, and drop it back off!
Pre-Inspect?
The condition of each rug—look for fading, discoloration, stains, wear, pre-existing damage, color instability and odors. We determine the clean ability of each rug and the appropriate cleaning procedure to be used.
Dusting
Dust and particulate matter lying deep within the rug are removed using compressed air and specially designed tools. Foot traffic and dry soil can act like sandpaper on the fiber, and this step is often referred to as 'air washing' or 'dusting' of the rug. Vacuuming, shaking, or beating is not nearly as effective.
Pre-Treat
Spots, spills and stains using the most advanced spotting techniques.
Pre-Clean
Traffic and heavily soiled areas. (Discoloration due to wear, fading, or chemical reaction is not reversible.) Agitate, Dissolve, Suspend and Extract the ground in soils.
Rinse
To further remove soil and cleaning residue (to restore the natural feel).
Restore
The nap with special grooming tools. (Fiber wear or distortion is not reversible.)
Dry
The rugs in our climate controlled drying room. Drying time is less than 24 hours.
Final Inspection
We maintain the highest standards, so our inspection process is thorough. We don't hesitate to repeat any steps that might be necessary to provide you with the cleanest rug possible. It's that final touch that means so much.
Steps to expertly cleaned Oriental and area rugs:
Your oriental and fine rugs are an investment that can last for decades with proper care. That's why Kiwi Clean employs patented tools and equipment designed especially for cleaning Oriental and other area rugs. This system does not employ harmful chemicals or other harmful cleaning agents. The Kiwi Clean method is fast, safe, and non-toxic and is Platinum Rated by CRI—the Carpet and Rug Institute and certified with the IICRC.
Pet urine damage? No problem. We soak the rugs in a special enzyme that 'eats' the urea crystals, which prevents the odor-causing bacteria from returning.
Cleaning your rugs will take 7 to 10 days, depending on the services you want. Kiwi Clean offers pickup and delivery, and our technicians are happy to provide an in-home evaluation of your rugs as well. Call Kiwi Clean today.
Here's a brief explanation as to the procedure our trained technicians would use in your home to take care of pet odor:
First, the areas of urine contamination must be identified. We can use several different inspection tools to identify the areas of urine contamination.
Second, the urine must be treated with a special urine pre-treatment to break the bonding so that when the carpet is cleaned much of the urine can be extracted.
Thirdly, the areas of urine contamination must be treated with enzyme injections that attack the urine at the molecular level to actually eat the remaining urine.
When this procedure is followed excellent results can be achieved. Our treatment contains enzyme-producing bacteria that digest organic waste matter, destroying urine odors at their source for permanent odor removal. Plus, it withstands high temperatures and pH without losing its effectiveness.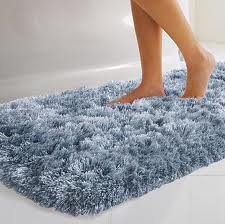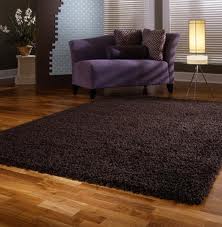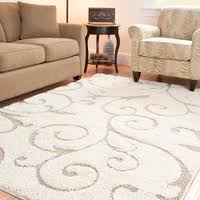 Small Rug (4X6) $55
Med Rug (6X8) $88
Large Rug (8X12) $150
(The price above is for in home cleaning only)
Pick up & Delivery $250-$350
Get Started On Your Home's New Look Today!
To get your home in its best shape ever, call now for a Free, No-Obligation Estimate!
Call (678) 519-0848