Kiwi Clean has researched and developed the most advanced upholstery cleaning system in the country. We actually extract the dirt, not just brush or wipe over the top. Our specially designed tools to gently clean all crevices of your furniture, making sure all the seams and tiniest spaces are handled – leaving your entire piece completely clean.
Our professionally trained and certified technicians know that every piece of furniture is unique and requires specialized care. You can feel secure that your commercial upholstery and furniture is in safe hands. We also specialize in those extremely hard-to-clean and problem materials that other companies may even refuse to touch, such velvet, velour, polished cottons, and leather.
Steam Cleaning
Steam cleaning involves applying a solution of hot water and a mild detergent/deodorizer at high pressure to break loose the dirt. The dirty water is then extracted and put in a separate tank. The upholstery is then left to air dry. Dry time is usually 4-8 hours depending on the condition of the carpet, and humidity. Placing a fan nearby is suggested to aid in drying.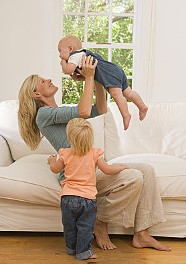 Dry Cleaning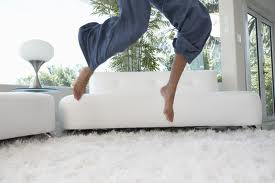 Our technicians are trained to recognize which fabrics need to be dry cleaned and which can be steam cleaned. Specialty fabrics like silk, rayon, and polished cotton can be damaged if not properly dry cleaned. Dry cleaning involves the application and extraction of specially formulated chemicals to your upholstery. You can be assured that our technicians are up to date on the best way to clean your furniture.
Dining Chair – $20.00
Large Sectional – $275.00
Small Sectional – $225.00
Small Pillow – $4.00
Sofa – $125.00
Ottoman – $26.50
For a clean that's more than skin deep.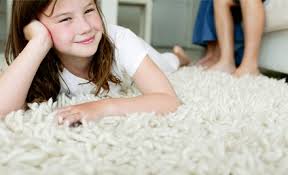 Even leather furniture needs a regular cleaning. It takes on the same dirt and pollutants as upholstered furniture. But unlike upholstered furniture, leather faces the added challenge of lost moisture and softness over time. Store-bought leather cleaners and conditioners provide immediate relief, but they can also cause long-term damage. Proper maintenance demands an experienced professional. Kiwi Clean uses safe, professional leather cleaners, moisturizers and protectors to rejuvenate your leather furniture—without harmful side effects.
So don't settle for drab. And don't buy new. Let our professional deep clean inject new life into your favorite chair or sofa. From couch cleaning to sofa cleaning to all the upholstered and leather furniture in your home, get a clean you can trust—from the people who wrote the book on clean.