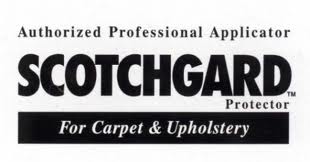 Scotchgard™ is the best way to protect your carpet from spills
Scotchgard™ is the best way to protect your carpet from spills, stains and dirt. Look for carpet with built-in protection or apply one of our do-it-yourself products to extend the life of your carpets.

Out Door Rugs
Dirt, debris and stains can make your outdoor rugs look worn-out before their time. Protect them from the start with Scotchgard™ and keep them looking good longer.

Protect your RV's interior with Scotchgard
Protect your RV's interior with Scotchgard™ Auto Fabric & Auto Carpet Protector. It repels spills to keep your upholstery looking newer, longer.

Hallway & Stairway Runners
Hallways and stairs get a lot of foot traffic. Keep your runners clean with Scotchgard™.

Fabric Ottomans
Go ahead, put your feet up and relax. Protect your fabric ottoman from dirt and stains with Scotchgard™.

Fabric Sofas
Sofas go through a lot but yours can stay looking good longer. Protect yours and keep it clean with Scotchgard™.

Area Rugs
Scotchgard™ Fabric Protector helps prevent spills from becoming permanent stains and keeps your rugs looking newer and cleaner.

Prices For Application Of Protectant
Beyond Carpet Cleaning: Carpet Protection and Carpet Deodorizer
At Kiwi Clean, we believe there's more to caring for your carpet than cleaning it. We also want to help you extend the life of your investment. That's why we recommend the application of a professional-strength carpet deodorizer and carpet protector.
From cooking to kids to pets, your home sees plenty of action, and carpet odor is inevitable. But no one wants carpet odors to linger. Unfortunately, scented candles and sprays only mask the odors, and they certainly can't reach odors that are absorbed into your carpet. Kiwi Clean carpet deodorizers act as an odor remover—and a pet odor remover if you have pets–neutralizing them at their source. Our trained technicians will deodorize your entire carpet, paying special attention to any problem areas. When the job is done, you're left with clean carpet—and a fresh, pleasing scent.
Kiwi Clean carpet protector helps your carpet resist dirt, spills, vacuuming, and every day wear and tear. It also reduces static electricity. Carpet fibers are naturally resistant to dry soil and water-based stains, but carpet protection helps to improve that resistance. And even though carpet is typically treated with carpet protection when it's being made, that protection eventually weakens. It's the inevitable outcome of daily foot traffic, vacuuming, and soil and dirt. At Kiwi Clean, we recommend applying carpet protector after every cleaning. For homes with kids and pets, there's no question you need extra carpet protection.
More Information: Call (678) 519-0848
Dining Chair – $15.00
Carpet Per Room – $25.00
Sectional – $45.00
Small Pillow – $4.00
Sofa – $35.00
Ottoman – $15.00