HOW TO AVOID FOUR CARPET CLEANING RIP-OFFS
RIP-OFF #1: UNBELIEVABLY LOW PRICE
To some degree, all of us are attracted by low price because we want to work within a budget. But some carpet cleaners use price as the bait for their false and misleading advertising. They offer a cheap price–usually between $ 3.95 and $ 9.95 per room–and then, once they're in your home, they pressure you into buying "add-ons." It's as if you were buying a car and found that the dealer was charging you extra for the tires and steering wheel. Carpet cleaning is not as cheap as some unethical carpet cleaners would like you to believe.

RIP-OFF #2: BAIT AND SWITCH
Dual process carpet cleaning describes the process of shampooing or heavy preconditioning, followed with hot water extraction cleaning. Unfortunately, unethical carpet cleaners often use dual process as a bait-and-switch technique. Here's how it's done: first, they "bait" you with a basic cleaning (single process) at an unbelievably low price. Then, when you call, they try to "switch" you to more expensive dual-process cleaning. If you don't fall for their switch and choose their basic service, you'll likely receive poor workmanship using little or no chemical and they will not guarantee their work. You get what you pay for is the lesson learned.
Kiwi Clean University 101
RIP-OFF #3: UNSUPPORTED CLAIMS. "THIS CLEANING METHOD IS THE BEST."
You'll read this in almost every ad. You'll hear this from virtually every carpet cleaner. Remember this: the method that's best for you is the method that achieves your goal. If you want a method that dries quickly, then a method that takes a long time to dry isn't the best for you. So before you choose a carpet cleaner, identify your objectives. Then select the method that
best reaches those objectives.
RIP-OFF #4: OUTDATED BELIEFS. "HOT WATER DAMAGES YOUR CARPET."
Year ago, many people believed this was true because their carpets were damaged by "technicians" who didn't know how to properly clean using hot water. But today, we know it's false. By washing and then rinsing your carpet
with hot water, your carpet is thoroughly cleaned–in the same way that the person who showers and then rinses off the dirt and soap will be much cleaner than the person who takes only a sponge bath. Obviously, each carpet cleaner will be biased towards his own method. And each method does have advantages. So I suggest you look to what carpet manufacturers say. Shaw Industries, the largest carpet manufacturer in the world, recommends only hot
water extraction cleaning with a Powerful unit used by firms that are IICRC Certified.
Furniture Care Tips
General Furniture Maintenance
Kids, pets and daily wear and tear make it difficult to keep furniture looking like it did the day you brought it home from the store. But with a small investment of time into proper furniture maintenance, you can extend the life of your furniture. Regular furniture care goes a long way toward maintaining your furniture between professional cleaning visits. Here are a few furniture cleaning and furniture care tips that everyone can use:
Vacuum upholstered furniture with a light brush to remove dust particles, as well as food and dirt that may go unnoticed. This prevents the unwanted dirt and grime from settling into the fibers, which can happen easily if it hides in the cracks and crevices of your furniture.
Rotate any cushions to prevent over-use in certain areas.
Refrain from washing cushion covers in the washing machine as this may cause fading, shrinking and fabric deterioration.
Keep furniture away from direct sunlight as it could cause fading.
Avoid placing items like newspapers on upholstered furniture as they may discolor the fabric.
Keep a watchful eye on certain dark-colored blankets and throws that could transfer their color to the fabric on your furniture.
Clean and use furniture polish on wood furniture to help protect it from scratches and abrasions. Dust attracts moisture, which can soften the furniture if it accumulates and cause permanent damage.
Spot-Removal Tips for Furniture
Accidents happen, but the following spot-removal tips add to your furniture maintenance arsenal and help to minimize the damage:
Use Kiwi Clean Professional Spot Remover to treat spots and spills, acting quickly to remove the substance before it penetrates the fibers.
Use a spoon or similar tool to remove any solid materials.
Blot—don't scrub—spills with a clean, white cloth to absorb as much of the liquid as possible.
Spray Kiwi Clean Professional Spot Remover on a problem area until it is wet, but first test it in an inconspicuous spot.
Wait for 1 to 3 minutes if using a spot remover to ensure that it loosens the substance.
Wipe spots with a clean, white cloth, gently working your way from the outer edges toward the center. Repeat the spray-wait-and-wipe process as needed.
Place dry, absorbent white cloths over the spill area and press to absorb any remaining moisture.
5 MISTAKES TO AVOID WHEN CHOOSING A CARPET CLEANER
MISTAKE #1:
Choosing a carpet cleaner based on equipment alone. No question, your carpet cleaner needs first-rate equipment. But he also needs
something else. He needs employees who are skilled at operating that equipment. Many companies own hot-water extractors, but very few companies
teach their employees how to use them properly.
MISTAKE #2:
Choosing a carpet cleaner based on low price. Low price could be a problem in three ways: (1) low price can be the bait that attracts your phone call. But once the cleaner gets into your home, he pressures you into a much more expensive job. (2) Low price can be for single-process cleaning. Rarely does the consumer know what this means and, when told, ask s for dual-process cleaning instead, which costs much more. (3) Low price means the carpet cleaner has cheap equipment, which will not effectively clean your carpet.
MISTAKE #3:
Choosing a carpet cleaner based on a single telephone call. Instead, invite the person to your home and ask for a specific written quotation. Then you'll know exactly what the carpet cleaner recommends – and you won't be the victim of high-pressure tactics when the technician steps into your living room.
MISTAKE #4:
Choosing a carpet cleaner who doesn't offer a money-back guarantee. In my view, every carpet cleaning company should be fully accountable for its work. And if you aren't pleased with the job in every way, you shouldn't have to pay for it. Period. Not all carpet cleaners offer a guarantee. Or, if they do, the guarantee may be "limited." Ask the carpet cleaner if he offers a money-back guarantee and then make sure the carpet cleaner includes his guarantee on his written quotation.
MISTAKE #5:
Choosing a carpet cleaner without getting comments from his other clients. Any carpet cleaner can say anything about his past jobs. And, sadly, some of what he says may not be true. Make sure you ask for references or read comments from current customers so you can depend on the carpet cleaner and his work.
Don't Be Scamed!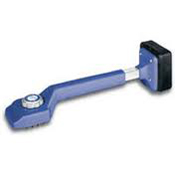 There are many companies advertising carpet stretching, using only a kicker. These methods often result in kicking your carpet ripples out, only to have them reappear within the next few months.
There's a lot that goes on when stretching carpets.
It takes time and skill to properly stretch your carpets to the maximum possible level without damaging them.
Our technicians are trained and equipped with the right tools to do the job no matter how big or small.
EPA Carpet Cleaning Recommendation
EPA carpet cleaning recommendations made affordable with Kiwi Clean.
You've heard it many times. Outdoor contaminants tracked over carpet can make indoor pollution levels higher than those outside. Following the EPA's recommendation on carpet cleanings can really be expensive, but not if you use Kiwi Clean carpet cleaning. Our great prices makes it affordable to have as many professional carpet cleanings as you desire.