Mattress Cleaning Services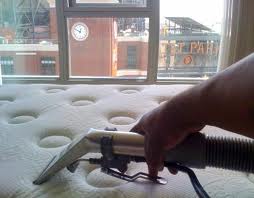 Dust mites live on dead skin that flakes off when you are sleeping. It's not the dust mite itself that can be harmful, but the fecal matter from the dust mite, which is lighter than air and becomes airborne as you toss and turn in the night, causing you to breath it in. Indoor air pollution ranks consistently among the top five environmental risks to public health.
For creatures you can't even see, dust mites can stir up a lot of trouble. About 20 million Americans are allergic to these little bugs. You may feel as if you have an endless cold or even asthma.
Dust Mite Removal
You spend a third of your life asleep, which means you may be breathing in the noxious fecal matter even more heavily eight hours a day.
The latest research shows that 40% of the Americans that suffer from any type of allergy do so because of the dust mites that have accumulated in the mattress and throughout the rest of the house. It's also a well-known fact that 90% of people who suffer from asthma have an allergy to the house dust mite. Remember also that your pets release dust mites the same way as people do, and this causes most pet allergies. To cut down on the dust mites caused by pets, it's best you groom your pets outside.
One of the key facts to remember is that a clean, hygenic mattress is a healthy mattress. Our products are anti-allergenic and environmentally friendly.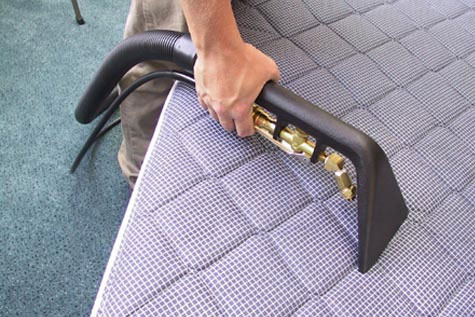 What Causes Dust Allergies?
It sounds nasty, but one piece of dust can contain pet dander, pieces of dead cockroaches, and mold spores, in addition to dead skin and dust mites.
Both cockroaches and pet dander are common allergy triggers, too. Cockroach waste, saliva, and body parts are a problem in some homes, particularly in the southern U.S.
How Can I Prevent Dust Allergy Symptoms?
The best strategy is to reduce your exposure to dust. Large numbers of dust mites can gather in mattresses, bedding, and upholstered furniture.
Start in the bedroom, where you probably spend the most time. Wear a mask while cleaning.
Bedroom Dust-Busting Tips
Put airtight, plastic dust-mite covers on pillows, mattresses, and box springs.
Use pillows filled with polyester fibers instead of kapok or feathers.
Wash bedding in very hot water (over 130 F) once a week. The water needs to be this hot to kill dust mites. Dry the bedding in a hot dryer.
If your bedroom is in a basement with a concrete floor, move upstairs if you can. Concrete stays damp and creates the moist, humid environment dust mites love.
Contact us in Atlanta, Georgia, at (678) 519-0848 for more information about our carpet and upholstery cleaning services.
---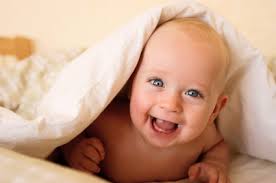 Furniture Cleaning
A comfortable clean you can trust.
You trust Kiwi to clean your carpet. Why not trust us to clean your Mattress as well? We understand that your furniture may be one of the biggest investments in your home. With that in mind, you can count on Kiwi expertise to get the job done right. Our trained technicians demonstrate furniture cleaning know-how with the same highly-effective hot-water extraction cleaning method we've been using on carpet for years.
It all begins with an on-site analysis of your Mattress to determine the appropriate technique—especially for any problem areas. Then we use our specially formulated furniture cleaning agents to powerfully but safely clean your furniture. Our experts ensure that everything is done right—without damaging the fabric. The results speak for themselves: cleaner, longer wear and improved air quality. You'll be rid of the dirt, dust and other pollutants that collect in the cracks and crevices of your Bed. And you can take comfort in the fact that better care extends the life of your investment.
Mattress Cleaning Prices
Twin size: $55.00
Full Size: $85.00
Queen size: $89.00
King size: $99.00